The Catonsville Farmers Market is a celebration of all things local, including local artisans and makers.
Scroll to see details about each vendors provisions respectively.
For ideas and inspiration, please follow us on Facebook
Thank you for supporting our farmers, local makers & food producers! In addition to fresh fruits and vegetables, meat, eggs, cheese, spices, wine, sweet treats, savory bread and sweet pastries, stock up on traditionally preserved jams and jellies, assorted nuts, honey and seasonal cookbooks.
Eve's Cheese will have colby, cheddar, cheddar with horseradish, smoked cheddar, jalapeno cheddar, Chesapeake Colby, Chipotle Colby, cheddar with garlic and chives, Italian Colby, and Colby with dill. All of Eve's cheese comes in half pound blocks. The cheese is made from raw milk. Pick up from Blades Orchard.
Linda of Blades Orchard  will have peaches, sweet cherries and blueberries as well as their strawberry, peach, and blackberry preserves and canned peaches. Faulkner Branch Hard Cider is part of the Blades Orchard Family. Samples are available of any of their three finished hard ciders, Head Waters, Tax Ditch Green, and The Jungle.
Cindy at Glenville Hollow Farms  will have greens (kale, mustard and collards), turnips, kohlrabi, purple and white cabbage, summer squash, cucumbers, fresh shell peas, spring onions, sweet potatoes, popcorn, black walnuts, pecans, a variety of assorted herbs plants and new assorted jams and jellies. 
Kite Hill Farms will have her fabulous eggs, lamb, lamb chops, ground beef, beef steaks, pork chops, ground turkey, roasts, ham steaks, and Kate will have her locally raised selection of frozen meats, sausages, whole chickens, bone-in chicken breasts, wings and legs.

Little Paris has added freshly prepared crepes to their repertoire and a lightly sweetened creamy filling to accompany the crepes. They will have their popular butter and almond-filled croissants as well as chocolate croissants and delicious assorted pastries. The much-loved Artisanal baguette, and a variety of freshly baked breads. Be sure to pick up their fabulous black bread with walnuts and raisins. It's a great loaf to use for sandwiches, like chicken salad, and egg salad, and it makes great breakfast toast as well.
This week Kerry will have soup and dips.
Lisa's Love will have assorted cookies … peanut butter breakfast, chocolate chip love, triple chocolate salty caramel, lemon shortbread and The Mayer's Munch (flourless and dairy free) raspberry blondies and mini crumb cakes. Don't miss all the sweet treats!
King Mushrooms will have a variety of their fabulous mushrooms.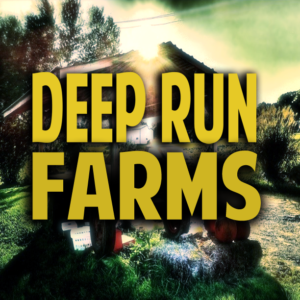 Deep Run Farms has assorted leafy salad greens, spring onions, beets, chard, radish, spinach, broccoli, and cabbage this week.
Great Shoals uses Maryland grapes, apples, pears, peaches, and other fruits from local sources to create their line of hard ciders, wines, and traditional méthode champenoise sparklings. They will be at the market on July 11, August 2, August 29, and September 12. Stop by and sample their unique hard ciders and sparkling wines. 
Next week  Max's Degrees  is featuring their first Blueberry Simple Syrup with Smoked Cardamom & fresh-squeezed lime! They'll also have a few jars of their house-made mustard featuring local fish peppers.
Bees by the Bay will be at the market week. They have a lovely array of honey products as well as a selection of soaps and candles!
Eugenie and Norman of Ask a Master Gardener Plant Clinic will be at the market on June 27, July 11, July 25, August 8, August 22, September 5, and September 12. Be sure to stop by and ask away! They love to help solve any gardening problems.
Thank you Mark Vidor for the lovely music from the accordion!
Market Master: Cindy Yingling
Marketing Coordinators: Kerry Dunnington