The Catonsville Farmers Market is a celebration of all things local, including local artists and makers.
Join us at the market from 10:00 am to 1:00 pm every Wednesday.
For ideas and inspiration, please follow us on Facebook
NEWS FLASH! King Mushrooms will be at the market next week. Stock up on all your mushroom needs. Don't forget to put them in your bread stuffing!
PLEASE NOTE: The market goes until the Wednesday before Thanksgiving. As well as December 6th and December 20th.
It's hard to believe Thanksgiving is next week! We will have so much of what you will need for the perfect, fresh tasting Thanksgiving feast.
With the holidays just around the corner, it's a perfect time to start checking things off your gift giving list while supporting local makers & food producers! Homemade from local artisans is the best gift of all! 
This week, cookbook author, Kerry Dunnington will be at the market selling copies of her award-winning cookbooks. Don't know what to do with the humble turnip? Be sure to stop by and find out what Kerry has turned this nutrient-rich vegetable into. And if you need some Thanksgiving inspiration and ideas, just ask Kerry!
November 15, 2017
Rotating beverage vendors: Elk Run will be at the market November 15th, November 22nd and December 20th. Be sure to stop by for a sample, they will have their product line of 19 available wines. Malbec will be on sale at a discount of 28% off the retail price! Great Shoals is finished for the 2017 season.
Eve's Cheese will have colby, cheddar, cheddar with horseradish, smoked cheddar, jalapeno cheddar, Chesapeake Colby, Chipotle Colby, cheddar with garlic and chives, Italian Colby, and Colby with dill. All of Eve's cheese comes in half pound blocks. The cheese is made from raw milk. Pick up from Blades Orchard.
Stephen of Blades Orchard will have several varieties of apples to include, York, cameo, Rome, Fuji, Stayman, suncrisp, red delicious, Gold Rush, Granny Smith,  winesap, pink lady and gold delicious. Need a lot of apples? Blades offers seconds on apples for $15 per crate which is approximately 22 to 23 pounds of apples!
They will also have no sugar added apple butter, preserves, canned peaches; stock up, you will be happy come winter!
Faulkner Branch Hard Cider is part of the Blades Orchard Family and can be tasted every week.  We offer three finished ciders, Head Waters, Tax Ditch Green, and The Jungle.  Not a hard cider fan?  Fresh pressed apple cider is available at Blades Orchard as well.
Cindy at Glenville Hollow Farms  will have Napa cabbage, white and purple cabbage, amazing tasting spinach, kale, mustard greens, Brussels sprouts, an assortment of autumn squash, sweet potatoes, white sweet potatoes (must try these), white potatoes, onions, turnips, hickory nuts and walnuts, and assorted jams. Plus homegrown popcorn, perfect for fall snacking! A good time to pick up assorted pumpkins, gourds and dried corn for your table or front door decor.
Kite Hill Farms will have her fabulous eggs, lamb, lamb chops, ground beef, beef steaks, pork chops, ground turkey, roasts, ham steaks, and Kate will have her locally raised selection of frozen meats, sausages, whole chickens, bone-in chicken breasts, and legs. Have you ordered your Thanksgiving turkey! Click here to fill out the form.Turkey's are $4.00 per pound. Order anywhere from 12 to 30 pound birds. Pick up date is Wednesday November 22nd, from 10:00am to 1:00pm.

The best Thanksgiving stuffing comes from artisan breads. For the ultimate flavored stuffing, stock up on a variety of breads. Gerrit from Little Paris will have butter and almond-filled croissants as well as chocolate croissants and delicious assorted pastries, the much-beloved Artisanal baguette, and a variety of freshly baked breads. Be sure to pick up their fabulous black bread with walnuts and raisins. It's a great loaf to use for sandwiches, like chicken salad, and egg salad, and it makes great breakfast toast as well.
Michele's Granola  will have all their delicious fresh handmade varieties like ginger hemp, apple quinoa, cherry chocolate, pumpkin spice, and of course their original which made them so famous, as well as toasted Muesli. Stock your pantry with their innovative and delicious granola varieties.
Here are some great granola ideas: top any variety of fresh assorted fruit or yogurt with granola, add to muffin, pancake, or waffle batter, for a simple and nutritious breakfast, slice apples horizontally, spread the slices with nut butter and cover with granola, for a fun bite-sized snack, press both sides of banana slices in granola, and for a delightful crunchy twist, top your next bowl of hot oatmeal with granola! Coat chicken pieces with ginger hemp for a flavor sensation you won't soon forget. Use pumpkin spice granola as a crust for your next pumpkin pie. So many healthy granola possibilities!
Bees by the Bay has finished for the 2017 season. We look forward to seeing you next year.
Max's Degrees Just in time for the holidays, Max's Vampire Slayer is now available in sample sizes. Take your taste buds to the max degree! Stock up on their artisanal salt and their wonderful seasoning blends. The holidays are just around the corner, so it's a perfect time to start checking things off that list and making sure everyone gets the gift of Max's Degrees.
Belles Acres Be sure to stop by and check out their vast selection of artisan sheep's milk soaps, lotions, healing salves, essential oils, age defying serum, and face and body scrubs. Chose from their varied collection and don't miss their seasonal based products. Ask Alex about the powerful benefits of magnesium.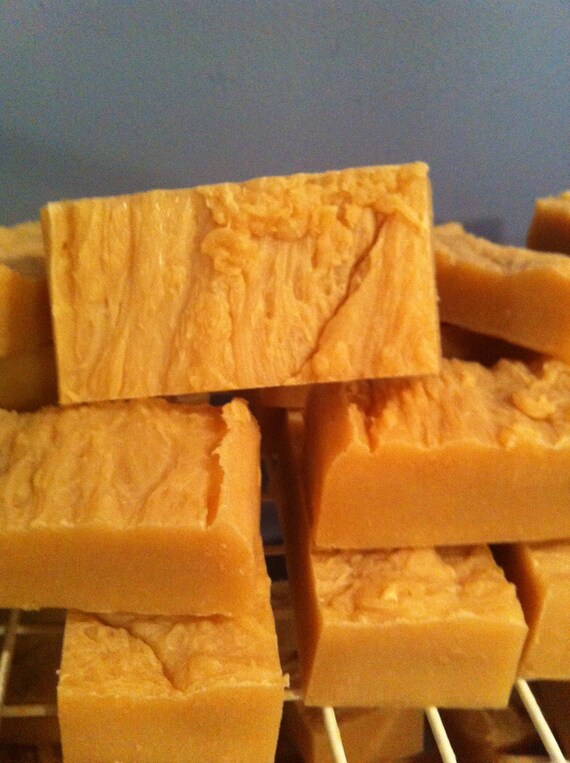 Great Shoals uses local fruits from Maryland farms to craft high quality wines and ciders. Stop by and sample their unique hard ciders and sparkling wines. They use Maryland grapes, apples, pears, peaches, and other fruits from local sources to create their lines of hard ciders, wines, and traditional méthode champenoise sparklings. Great Shoals is at the market the first two Wednesdays of the month. Please note: Great Shoals has finished for the 2017 season.
Elk Run Winery Elk Run's focus is on producing high quality wine from high quality grapes. Choose from sparkling wine, a variety of red and white wines as well as port, dessert, and private label wines. Stock up on a few weeks worth of wines. Elk Run Winery will be at the market on the 15th and 22nd. For Thanksgiving we suggest a bottle of Riesling or Gewurztraminer. Both match well with turkey and the many flavors of a Thanksgiving meal.
Helen's Garden  Choose from an array of beautiful fresh cut flowers – some stunning varieties you may have never seen! Select your own bouquet or ask Helen to put one together for you!

Stop by and talk with Kejuana Walton of the Food Supplement Nutrition Education Program about the University of Maryland Extension's adult program, Market to Mealtime featuring seasonal recipes. Pick up the recipe and the ingredients to prepare it directly from the market. University of Maryland will be at the market on Wednesday November 15th and November 22nd.
Thank you Mark Vidor for the lovely music from the accordion!
Market Master: Cindy Yingling
Marketing Coordinator: Kerry Dunnington